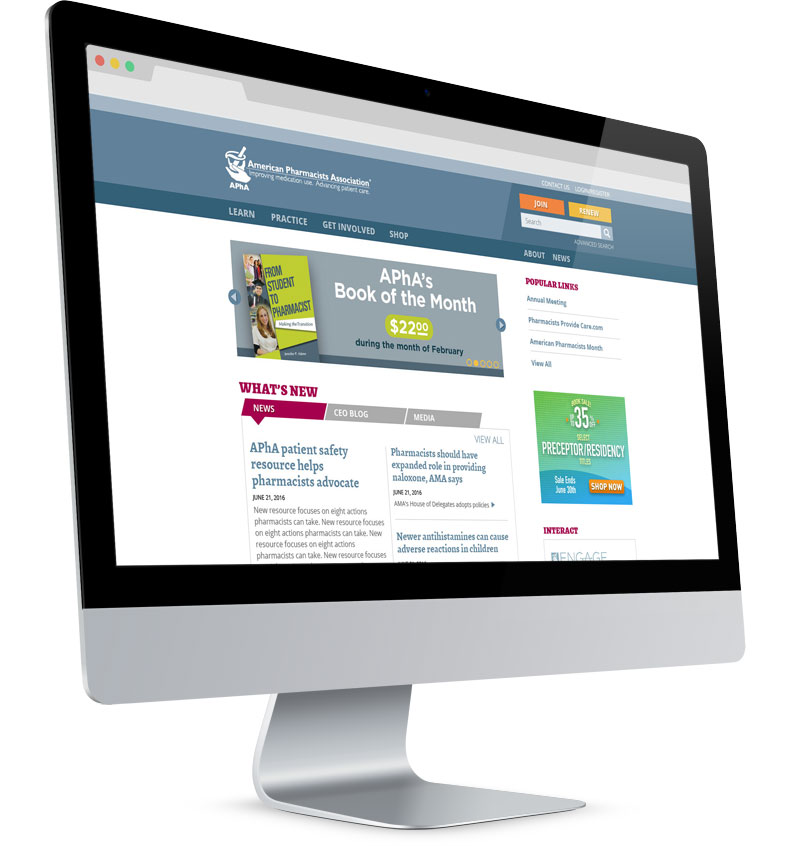 The concept draws on the approach of news sites, with muted colors and a timeless look.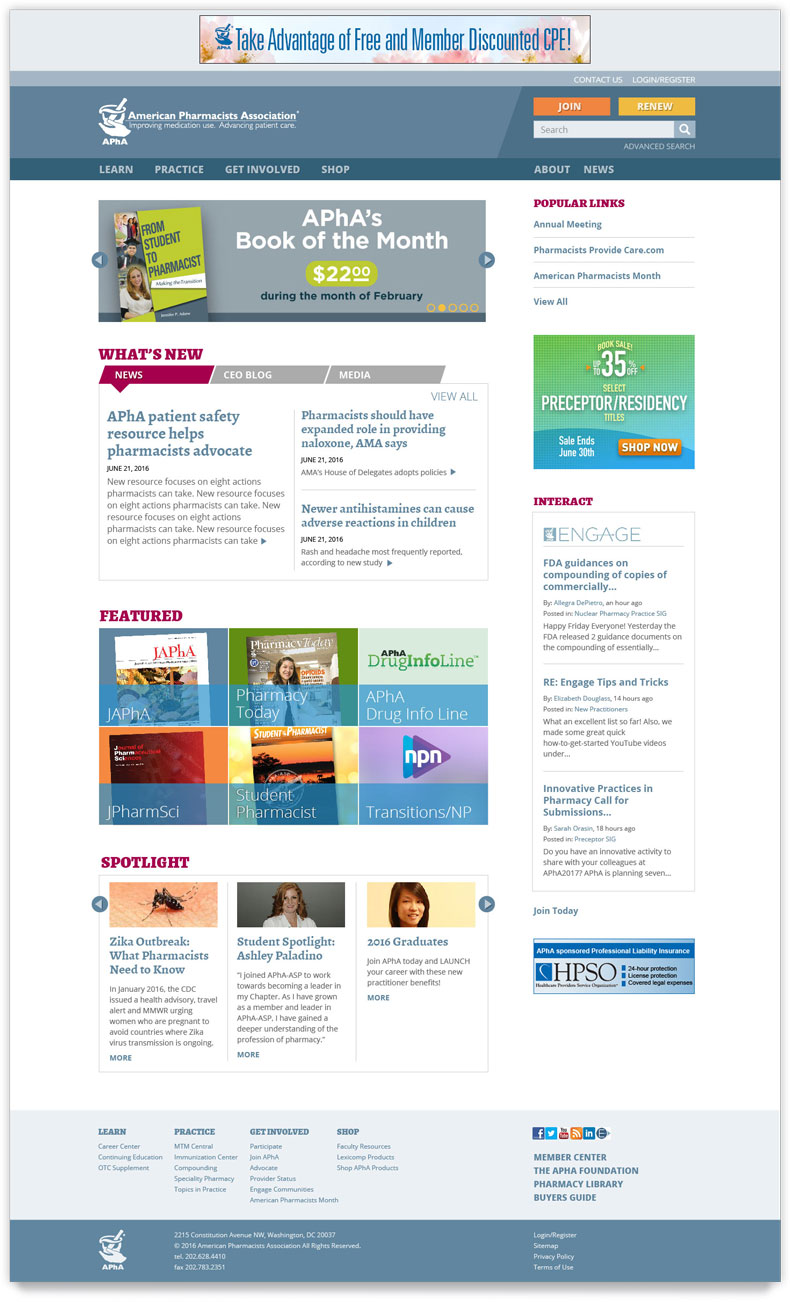 The skewed tabs draw attention to their own function and suggest they are clickable.

A refresh of the dropdown megamenu.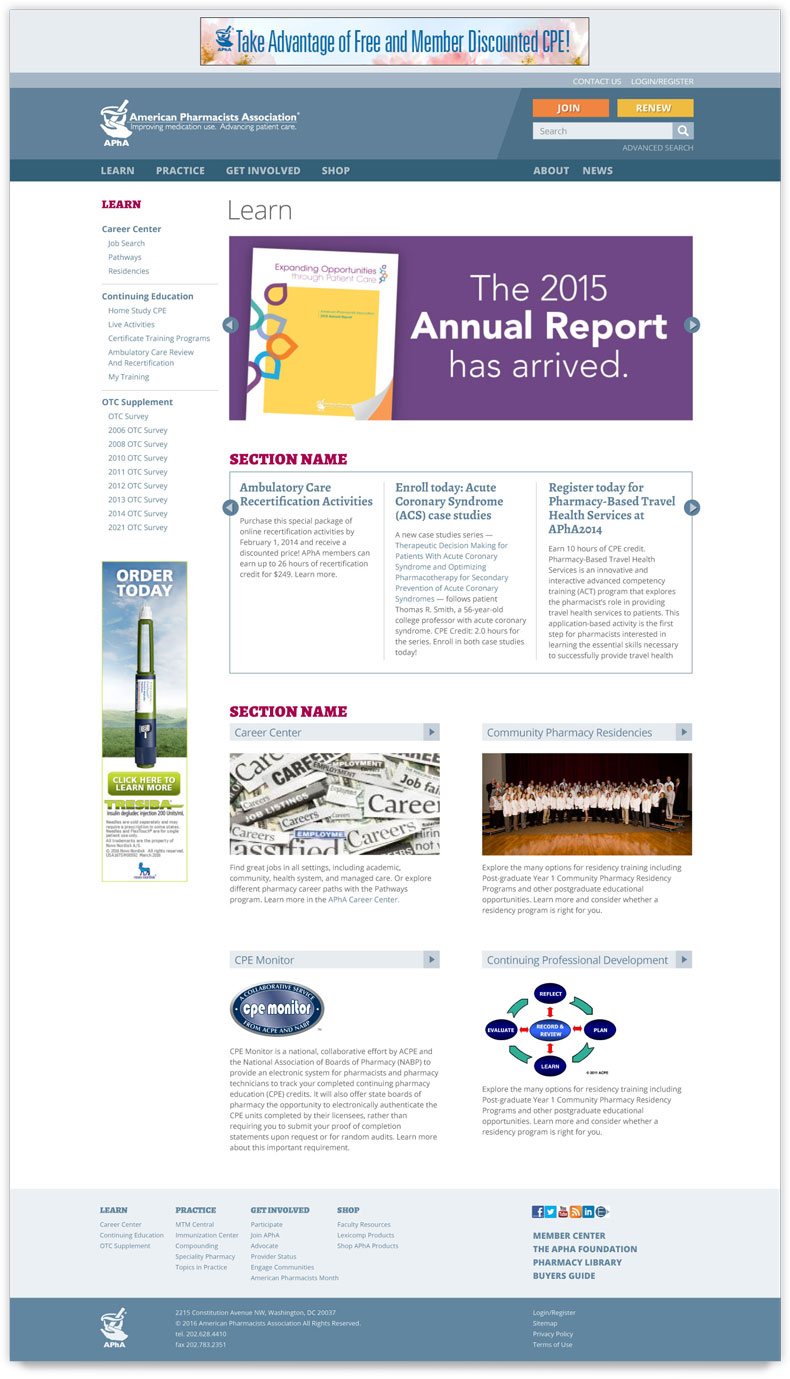 I suggested organizing content on the landing pages into sections.
The panel pages use gray rules to reinforce the underlying structure.